June 23, 2023
Posted by:

Bryan Dube

Category:

Uncategorized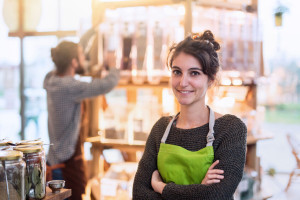 We know that managing the finances of your business is a high priority, one that takes a lot of careful scrutiny to reconcile every month or year. That's one of the reasons you want your customers to pay you on time or, at the very least, work with you on terms so their debt can be cleared.
For business owners, even hundreds of dollars of outstanding balances are as important to clear as thousands of dollars. It is a financial challenge to be taken on and solved, no matter the size. Plus, those smaller challenges can add up.
We wanted to share some reasons why we believe it's best to try and collect on every debt owed to you and avoid incurring bad debt that you will never see again. Here's a look at some of the impacts those outstanding payments can have:
If you aren't able to successfully secure even small outstanding balances, you will eventually have difficulties covering salaries for yourself and others. It can also cut into your profits that you need to cover expenses. It's an impact that can be avoided.
Integrity as the best policy
There is a lot to be said for integrity, and providing quality services and products means that you also expect customers to have similar integrity and pay for those services on time and completely. Integrity is a core business value worth pursuing in the most ethical and responsible way you can.
As you know, every decision is important when you run your own business. Every outstanding payment adds up, and those smaller ones together may equal a snowball that's much bigger than some of the larger debt concerns on your books. Taking care of all debt owed to you with an equal focus means that it can be addressed in a way that is successful for everyone involved.
We support the way you want to do business
For decades, FCR Collection Services has been a recognized leader in our industry. We are committed to delivering cost-effective, ethical and reliable services that also support your own business strategies and goals.
We put customer service first as we interact as your agent to collect debt. We will treat every interaction with the compassion, no matter the size of the debt. That leads to tangible results with your customer base.
To find out more about what we have to offer, please visit our website.